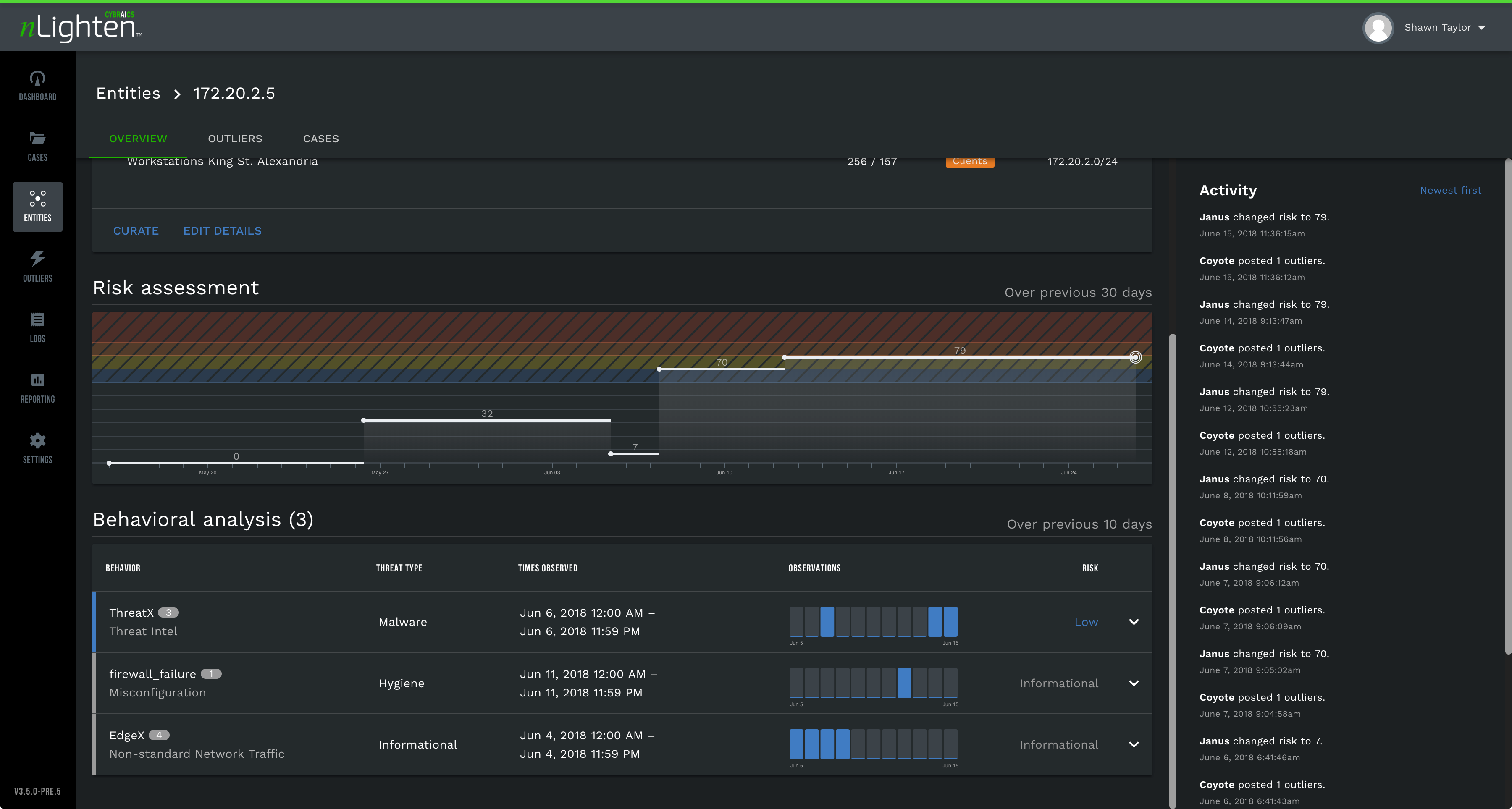 Cybraics nLighten
AI-powered cybersecurity threat detection and response
Product management
Design
Development
Responsibilities
I joined Cybraics shortly after the company started to productize the threat detection research they conducted with the U.S. Department of Defense. We had a suite of machine-learning based threat detection models and some internal processes for applying these models for enterprise customers. The product team was focused on turning this process into a scalable SaaS product.
Some highlights from my time in this role include:
Performed all UI design and development work for the first 12 months of Cybraics' product development.
Worked closely with VP of Product to identify target market and shape product to meet their needs.
Conducted qualitative and quantitative user research to discover pain points and validate ideas: user interviews, journey mapping, RITE testing, online surveys, and user analytics.
Built cross-functional design and development team focused on rapid iteration.
Created an in-house product design language by blending concepts from best-in-class design languages with realities of day-to-day product needs.
User research
I focused heavily on understanding our customers for the first year. One of the earliest exercises I conducted was a journey mapping session to capture the processes and pain points for cybersecurity professionals. From there, I worked with the team to identify the most important opportunities for us to pursue.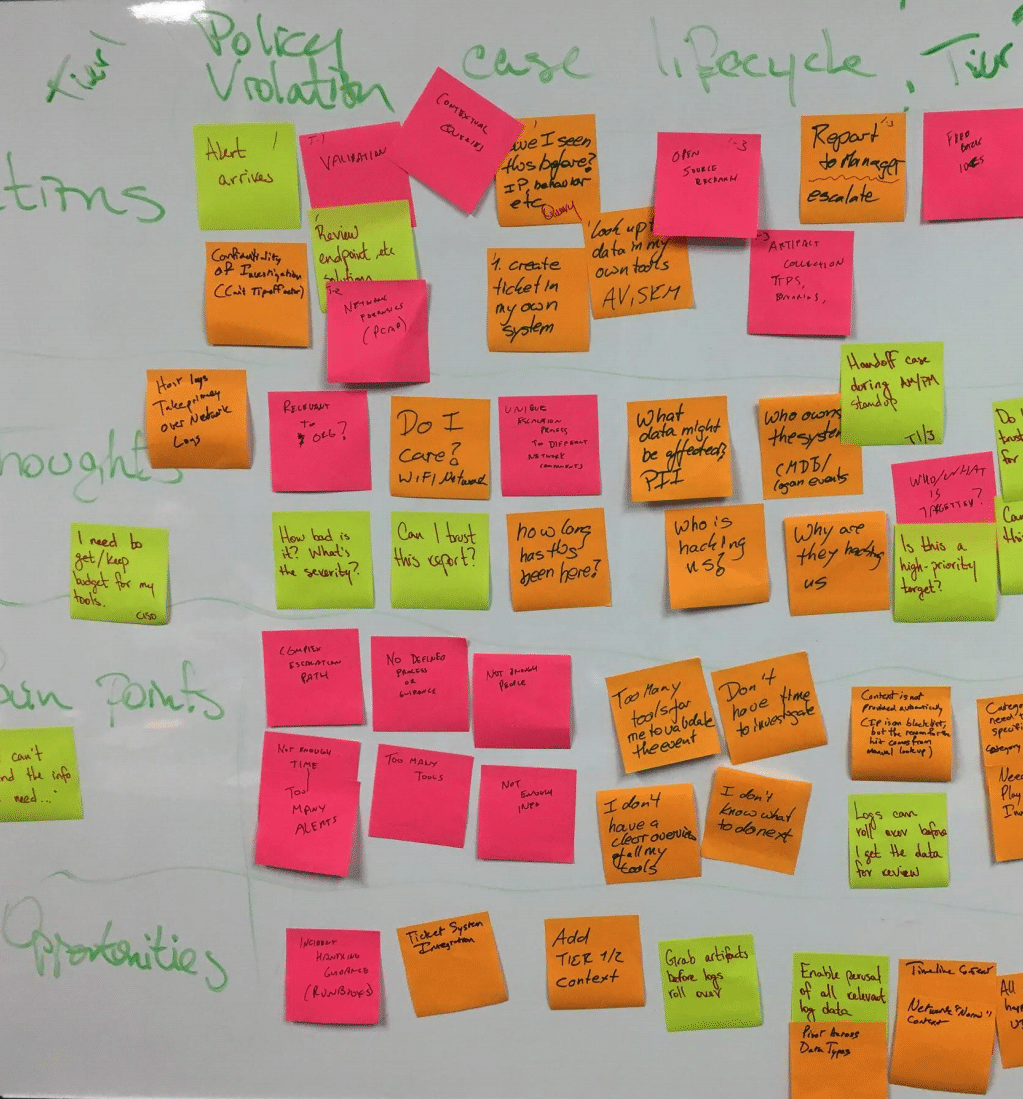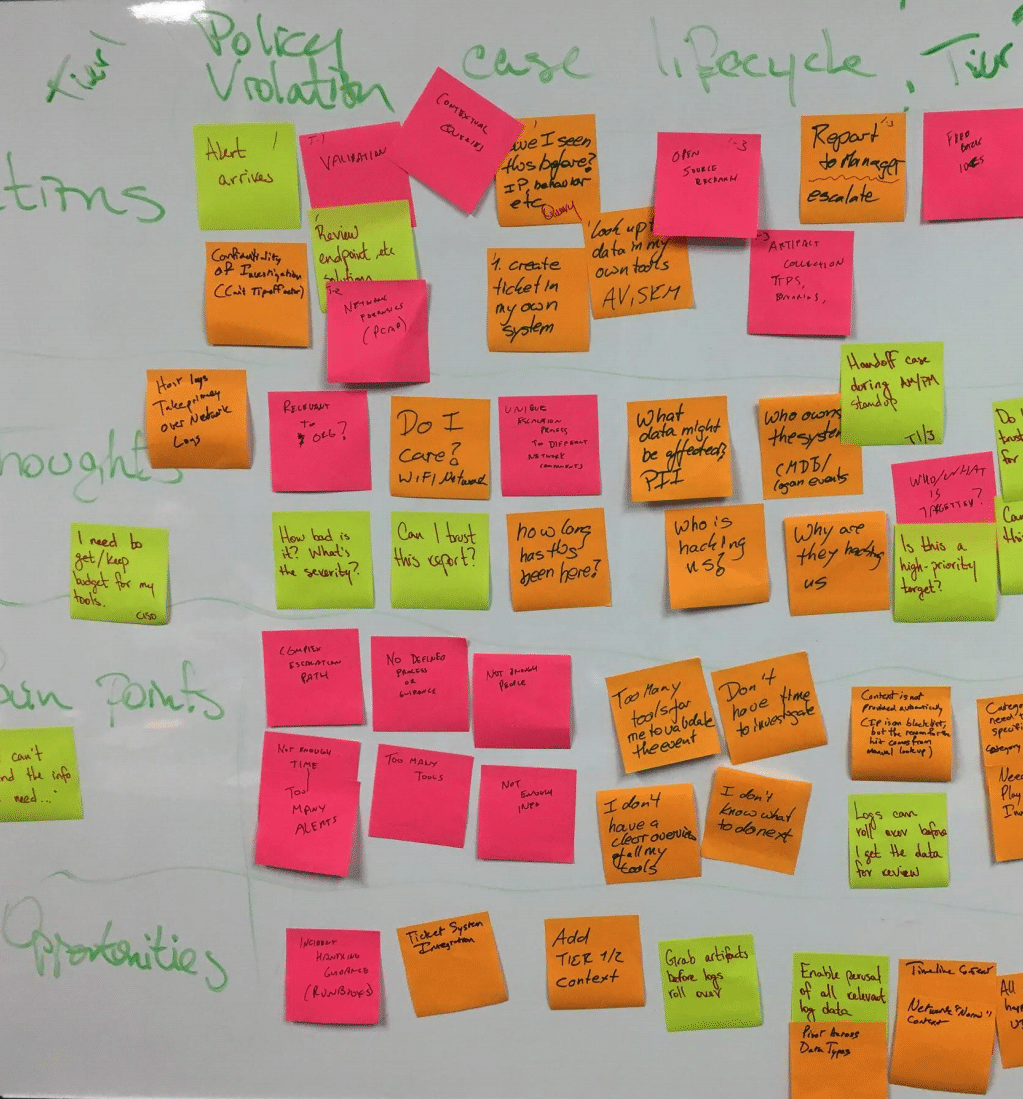 Once we had a clear set of goals, I moved to wireframing possible solutions. We discussed these internally and with our prospective users. These concepts ultimately became the nLighten Case concept — a unique differentiator against other tools in the market.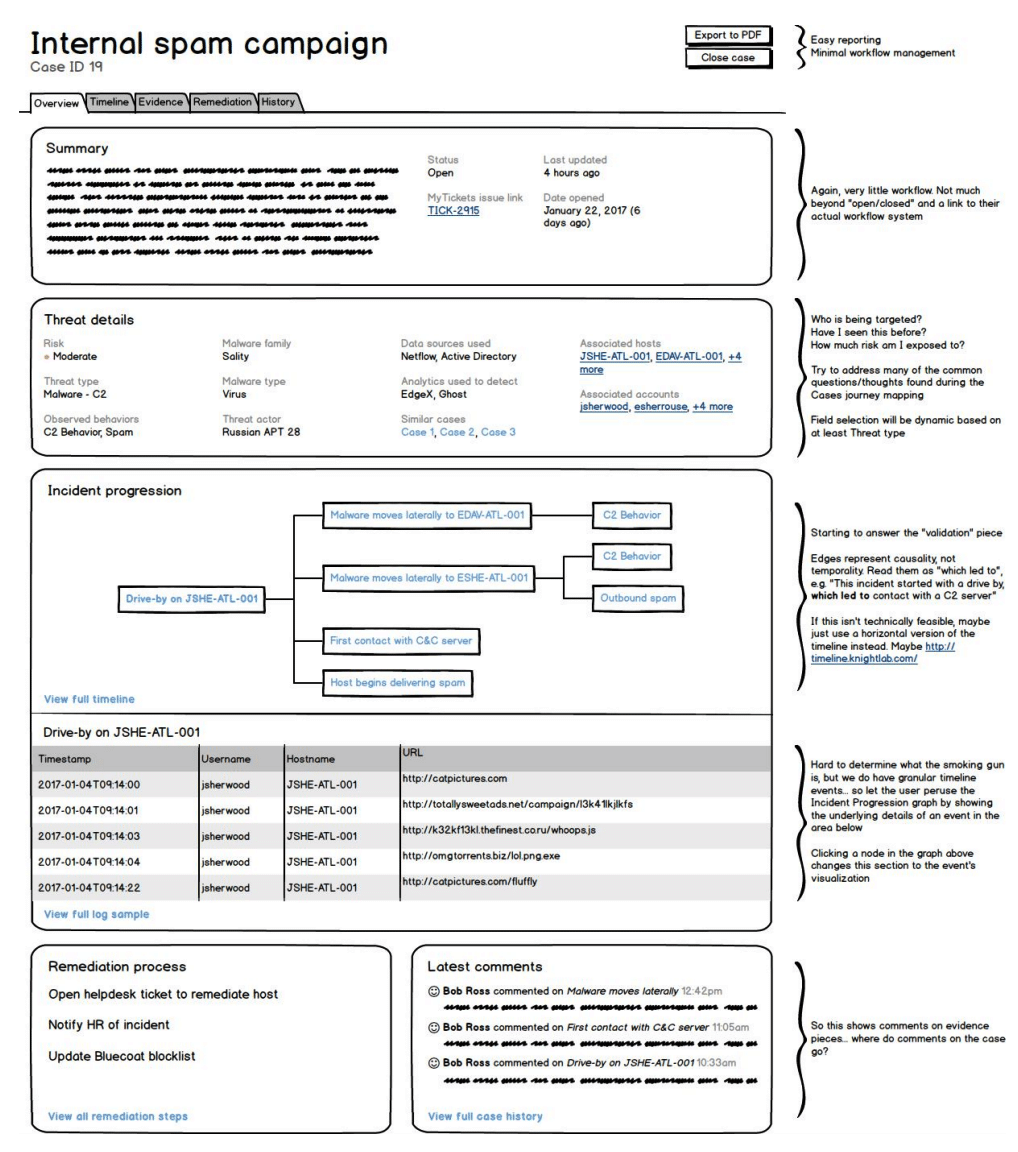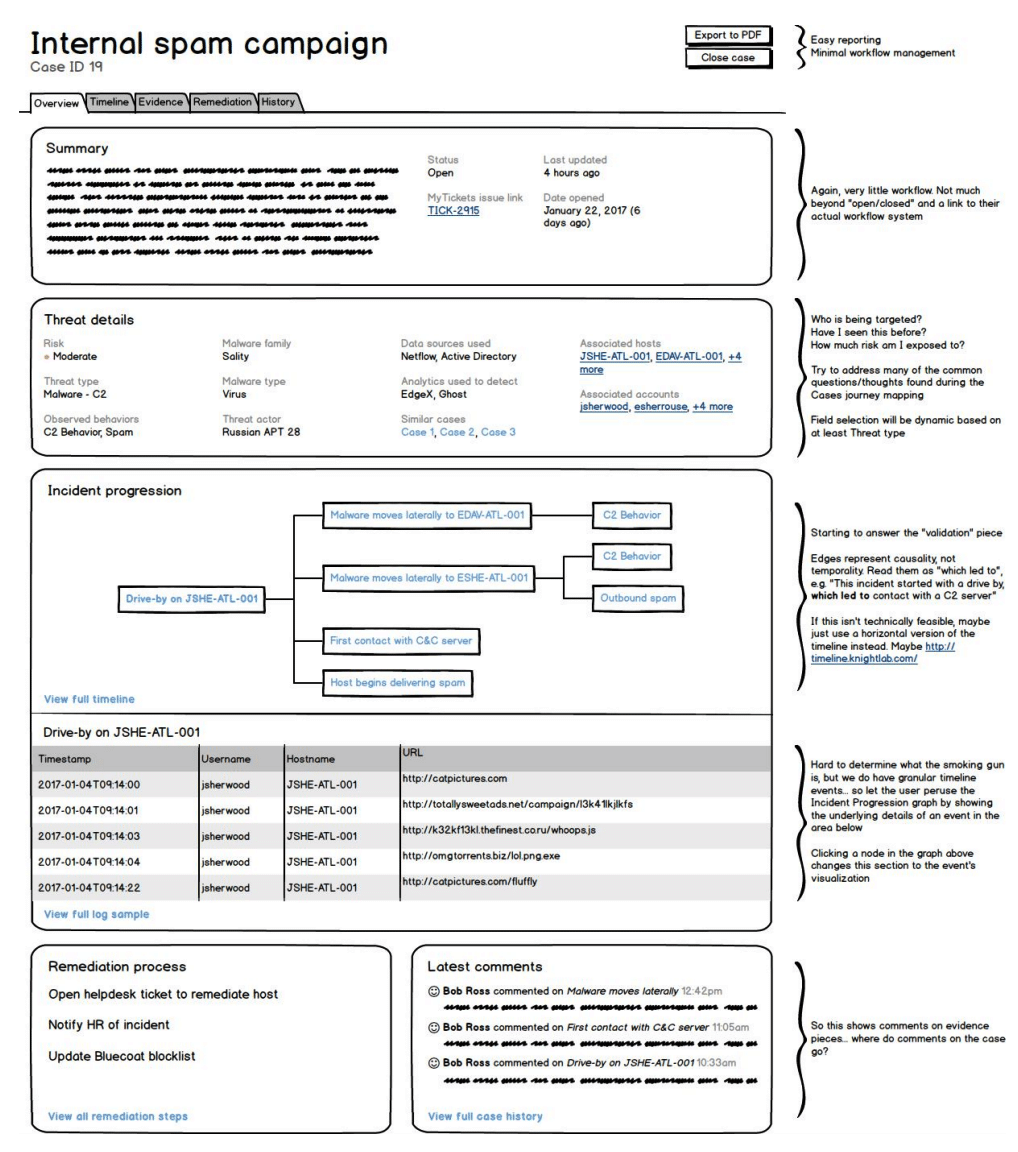 The product team was full of people with cybersecurity experience. Even with the strong advantage we had via Cases, we continued exploring novel ways to make nLighten more intelligent. The engineers in particular had innovative ideas for how we could further improve the product. I loved working with them to create explainers to gain wider buy-in on their ideas.
UI design
I performed UI design in addition to UX research and design. You can see a few design excerpts below: